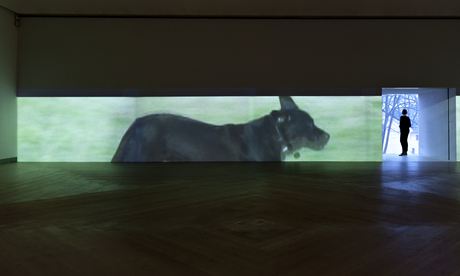 Artist who copied, repeated and reconstructed other artists' works, starting with Andy Warhol's Flowers in 1965
The artist Elaine Sturtevant (known simply as Sturtevant), who has died aged 89, was best known for her repetition of works by other artists, anticipating at an early date the debates surrounding notions of authenticity, authorship, originality and representation that became central to the discourse around art in the late 1960s and 70s.
She made her controversial artistic debut in 1965 at the Bianchini Gallery, New York, when she repeated Andy Warhol's Flowers, a series of silk-screen prints that he had shown a couple of weeks before. Today it is par for the course for images to be sampled, re-used and edited, but in the early 60s, acts of appropriation were yet to become a staple of the art world.